When I set out to write this, I had a slightly different intention in mind.  It consisted of describing my path of reflecting back on my own military service through pictures while also capturing the service legacies of those in my family who served, also through their pictures. My aim was to inspire others to capture stories of their loved ones, to start before it was too late so as not to have to struggle to piece together their own loved one's story and repeatedly say "I wish…".
I also wanted to help others understand that our lives are shaped and inspired by those around us and the stories and experiences that they share. And sometimes the only thing we have to remind us of that is through pictures into our past and a few faded stories that eventually disappear with the storyteller. Even if not all pasts are the picture-perfect story.
My photo subjects at the time were much more obvious to me.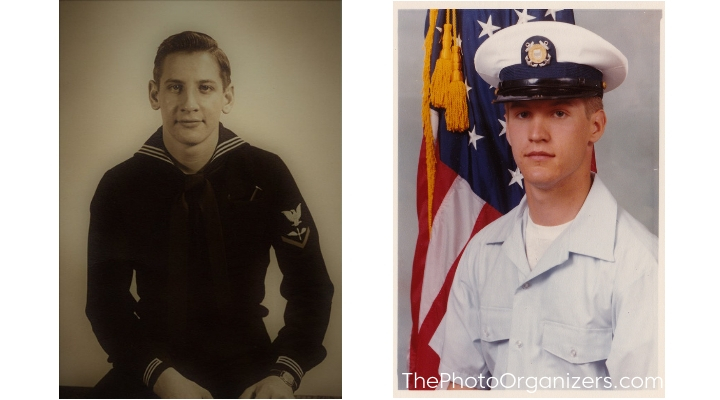 My grandfather, a WWII veteran who would tell me stories of his service and his seagoing shenanigans, and my uncle, a Coast Guard veteran who through his stories was the inspiration to my own career in the Coast Guard, both left behind only pieces to my family's military legacy puzzle and now faded memories of their stories.  Both were fondly remembered by their family for their service and in their life. Recapturing their stories was my inspiration to a new mission post-military. Like most journey's though, there are always twists and turns to take along the way.
Since becoming a photo organizer I've determined that a picture is worth a thousand untold stories.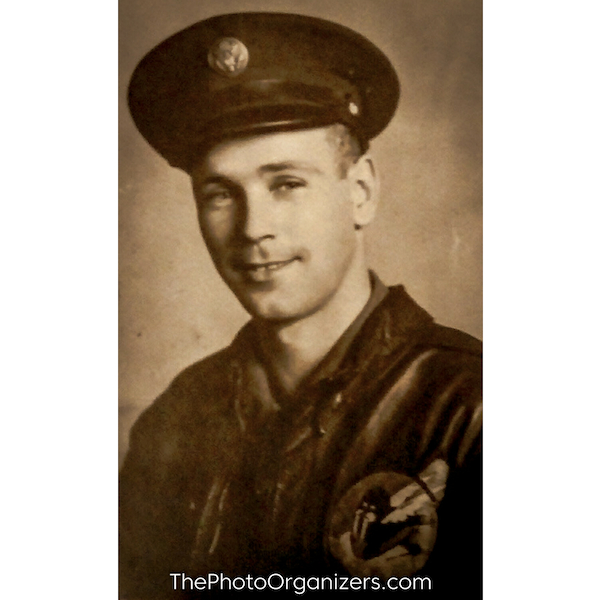 On the surface, pictures tell one story, but if you dig deeper, there may be so much more into those stories. This was especially evident when I stumbled upon one specific picture. It was a picture of a man in his Army Air Corp Uniform. When I asked my aunt who it was, she said: "that's your grandpa, Roy".  Wait, what?! How did I not know that I had another grandfather that served in WWII…our greatest generation, those men and women that sacrificed their lives and gave us our freedom. As I inquired further, I found out that there was very little knowledge of his service history. A mystery that I was compelled but conflicted to uncover.
I was very young when he passed away and the only memory I have of him was this picture right before he died.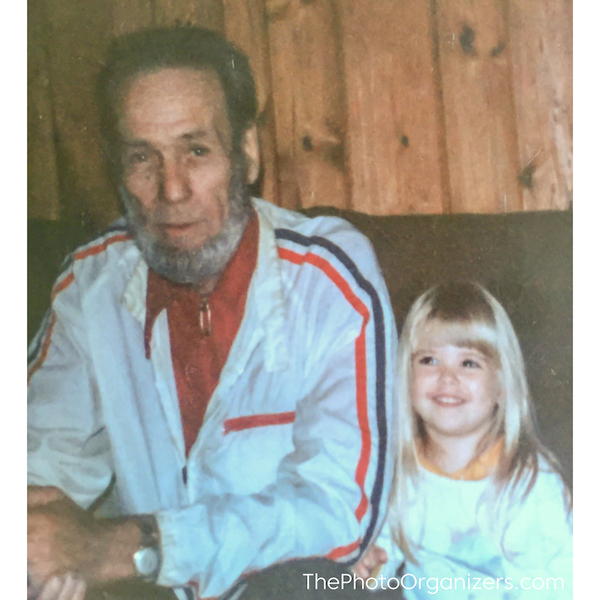 In fact, I only knew him through a few of the stories that my mother and aunts were willing to share with me which described him as someone that I didn't exactly care to know. So why would I be interested in piecing together his service legacy, especially if he portrayed something entirely different in his home life other than the honorable WWII hero that we often automatically conclude from pictures such as these? It's a conflicting dilemma for sure. I wasn't sure if it was possible to understand and separate the two legacies. But as someone who values our history and all our veteran's stories, whether through personal experiences or through documented history, I was compelled to learn more. With my family's blessing, I set out to discover the details of his service.
I'll admit, I wasn't just interested in knowing the details around his service for the sake of history. I thought maybe it would help explain why he was the way he was and maybe even offer some closure of his past. As a military veteran, I know all too well that my role in uniform was much different than that in civilian life. I also know that it's often a struggle to fully transform into our next mission in life.
My own service was relatively peaceful compared to many others who served. So, for me, it wasn't about remaking someone into a hero for the sake of changing the narrative of their past, especially in civilian life. It was to acknowledge and understand the full mosaic of what made up who he was, good or bad. What I was discovering was a broader awareness of how important it is to understand the thousand untold stories that may surface from a single picture.  For the first time, I was understanding more about my family and thus understanding more about myself. The process of uncovering his service history led me to discover so much more.
Some clues are easier to find than others.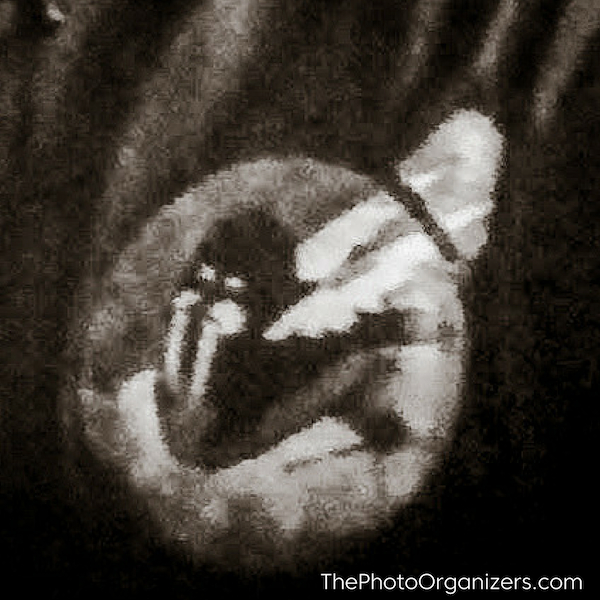 It can be even more difficult when records were destroyed and clues have no traceable source. In particular, the distinctive flying walrus patch was supposed to be an easy indicator. After all, many of these squadron patches were well documented. However, none of my usual military sources and networks were leading me to the next clue. But each clue leads to another clue. My mom and my aunts were now digging out papers that probably haven't seen the light of day in 40 years.
It was becoming a family affair, with my uncle, also a veteran, and long distant cousins providing additional clues, we started digging into sources and reaching out through the military networks. My mom and aunts were now curious to find more details as we discovered them. We may not have the full picture yet but I'm confident the remaining clues will come when they are ready to be discovered. The journey into my family's military legacy was the discovery into so much more.
In pictures, we leave behind the clues for someone else to discover one of the thousand untold stories and begin their own journey of discovery.
Whether his service history was that of a mail clerk or a pilot, what matters is that his story and his service is as important as anyone's, good or bad. It isn't up to me to interpret his story or to judge his character. With my new mission into photo organizing, it is up to me to organize those stories accurately and in a way that preserves them for the future. By doing this we offer clues into the lives of others and form greater connections to our past and each other with the hopes of making better future narratives.
---
---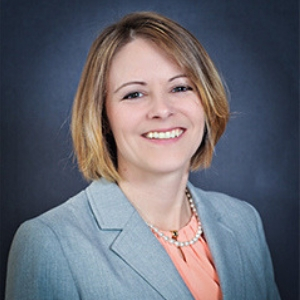 Tina Claflin retired from the Coast Guard after 22 years of active duty service. Entering into her new mission post-military, she founded Halcyon Reflections LLC to "Preserve Stories". Through Halcyon Reflections, she hopes to inspire more people to capture their stories and preserve them for future generations, even if they aren't ready or able to share them. Using her military experience, Halcyon Reflections assists family members of veterans and others to organize and preserve stories through their photo collections, documents, memorabilia, and reflections. Tina is a member of APPO and serves on the Governance Committee of the USCG Women's Leadership Initiative.
---