by Sherra Humphreys
At a recent talk I gave on photo organizing, I shared a photo album filled with photos of my children with their grandad, my dad.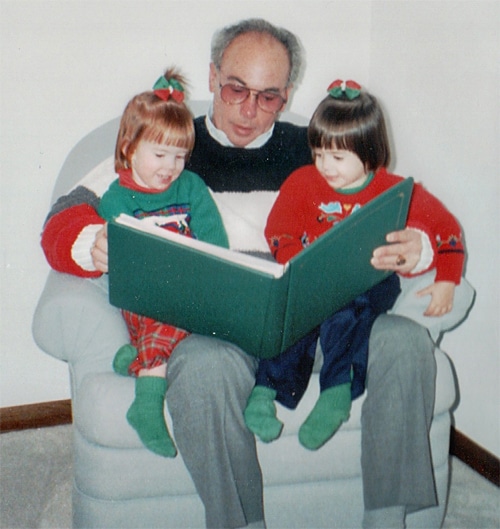 Afterwards, a mom with young children connected with me.
The young mom asked for some suggestions about how to journal about photos of her own mother who had passed away when she was 19. She also shared that there were very few pictures of her mom and her own children would know her only through these pictures.
My dad passed away when my 4th child was just 10 months old. My daughter didn't have the chance to get to know him. My grandmother passed away when I was just 6 months old so I never got the chance to know her.
I empathized with that mother and the holes that are left behind when we lose a family member. I'm sure that's part of the reason that telling our family stories that go with the photos is so important to me.
I offered these suggestions:
Ask other family members to share their fondest memories about her mother. Capture their words in an album about her mother so she and her children can learn more about her mother through their words and stories.
Write your memories about your mother. Your voice and your memories will be important to your children and are a vital part of your family history.
Write from the perspective of "what it must have been like" in the time period that matches where you are in life.
Example of journaling about your mom's life:
"When my mom was 26, she had 4 children under 6. When I was 26 I was just getting married and wasn't even sure I would have children of my own. My mom was a teacher who decided to stay home to raise us. I am a teacher and believed I would continue to teach even if I did have kids. Now at age 30 with 2 children of my own, I understand why she came home."
One of the most important parts of photo organizing is telling the stories that go with the photos.
For me, remembering that my grandmother raised 7 children on a farm in Indiana with no indoor plumbing helped keep my life in perspective as a mom of 4 with running water and 4 toilets.
That album I shared in my presentation that night is titled "Treasured Times with Grandad" and inside the front cover I wrote, "So we can always remember…"
I created it so my children including that 4th baby who is now 13 can pull it off the bookshelf and get to know my dad through my memories and stories.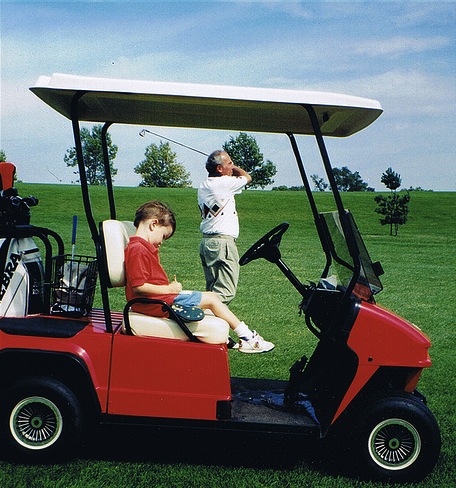 The last page of the album contains this quote…
Treasure each other in the recognition that we do not know how long we shall have each other. –Joshua Loth Liebman
Family stories can be shared for generations if we take the time to preserve them. Photos are the perfect catalyst to remember and reflect. Take the time to tell your stories!

Sherra Humphreys is a business coach specializing in helping women thrive and grow in small business and in life. She is also a certified personal photo organizer. You can find Sherra at Simple Photo Stories.