Spring is in the air and mother nature is just plain showing off again. But let's be honest – we love her brag book, whether it's the old memories we see every year or the bright new surprises she "springs" on us. We "ooh" and "aah" over every bud, blossom, and leaf after the long, cold winter.
With Mother's Day just around the corner (and Father's Day, graduations, weddings, and anniversaries soon to follow), it's the perfect time to take a page from mother nature's idea book and show off our own bright, beautiful bouquets …. of photo memories! Our phones and other digital devices are chock-full of priceless photos, yet somehow, despite capturing more and more images, we are losing touch with our memories since we rarely print tangible photos anymore.
Spring is a time of fresh beginnings, so how about loving your photos in tangible form again? The impact of a photo is so enhanced when you can hold it and touch it and it's out in circulation. Show off your photographic images and remember the moments. Here are a few ideas to enjoy your photos in printed form.
Create a memory game
Customize your own memory card game to use with your kids or grandkids or give as a gift. Upload 12 of your favorite memories and get back a set of 24 cards printed on thick stock. Shutterfly and Pinhole Press both offer quality options. Talk about photos that will get touched!
Create an annual calendar
So what that it's not January? Fresh beginnings, remember? Vistaprint lets you choose any starting month for your customized photo calendar. Start with the month of your celebrated grad, beloved newlyweds, or best-ever mom and upload 12 (or more) photos to their online store. A few clicks and you'll have a touchable gift that will be enjoyed all year long.
Make your own custom postage stamps
What could be more perfect for graduation announcements or wedding invitations than custom photo stamps on the envelope? Check out PhotoStamps.com for a whole range of ideas.
Memoir for Me biography 
Have your own custom Nora Kerr biography created of your family or a particular family member. She celebrates the everyday stories that sum up what a family is all about and produces gorgeous photo books that you can touch, hold, and pass down to generations to come.
Frame a photo
Frame a photo right from your iPhone. The Pictli iPhone app allows you to upload a digital photo from your iPhone camera roll, Instagram or Facebook. You choose a frame from their wide selection options and they make a high-resolution print of your photo, frame it for you, and send it beautifully wrapped to the person of your choice with a customized card. You can even send one to yourself!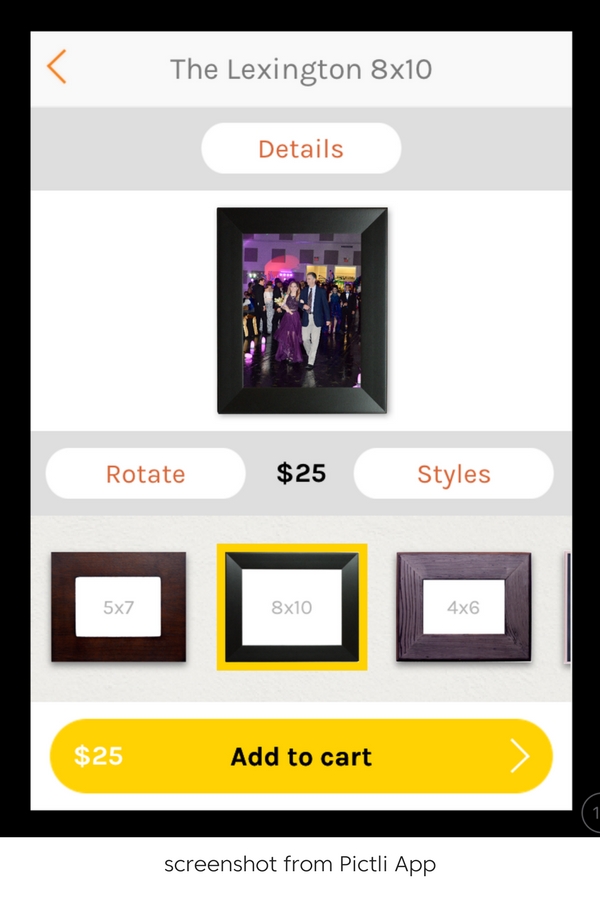 Create a photo puzzle
Have you checked out TargetPhoto lately? They have dozens of gift ideas you can create online with your uploaded photos. One of my favorites for "touching" is the photo puzzle. This is a great gift for hours of fun with the whole family. Upload a favorite vacation or special event photo and your family can reminisce as they put the puzzle together.
Want some ideas that don't involve uploading your photos and making online purchases? No problem!
Make a touchable photo tray
Take some of your older printed photos and place them loosely in a serving tray that has at least a 1" edge to it (or even a shallow basket). Place it in the main gathering spot of your home and invite family and friends to investigate. Especially encourage kids and grandkids to pick up the photos, hold them and ask questions about them. Stories will start flowing, memories will be shared, and these photos will get lots of love and attention. Who cares if they get fingerprints on them? They are loved and appreciated (and chances are that you digitized the prints anyway).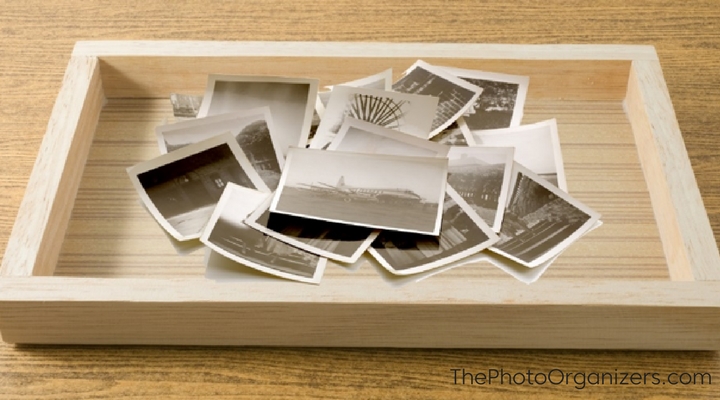 Create a collage on the fridge
Print a few of your favorite photos and arrange them on your refrigerator with some fun magnets. It's an easy scrapbook page the whole household can enjoy. You can combine this idea with the photo tray above. Invite family members to change out photos on the fridge from the selection in the tray. You'll get to delight in the photos your family picked to display from day to day and surprise each other with your choices.
Mail some photos
Print a few of your favorite digital photos or pick out a few of your old duplicates from your printed photo collection. Use them to get back in touch with family or friends across the miles. It's always a fun surprise to get something in the mail besides bills or junk. A personal note with a photo inside will bring smiles and rekindle memories.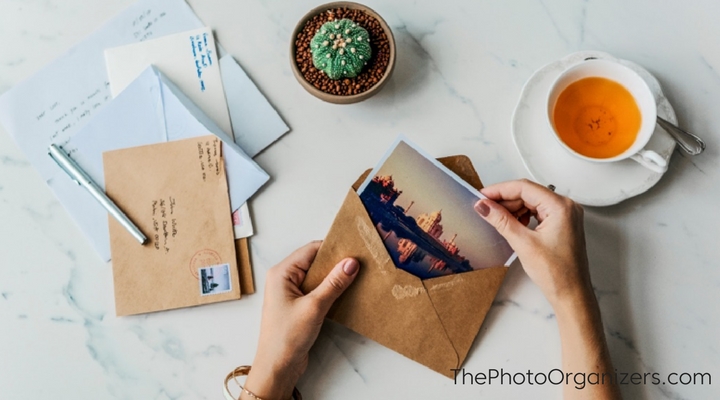 DIY bookmark
I couldn't resist including this DIY "rappelling kids" bookmarks from CreativeFamilyMoments.com. A little labor intensive but hilarious! I bet your kids would have a blast posing for the photos and get a new chuckle every time they use the bookmark.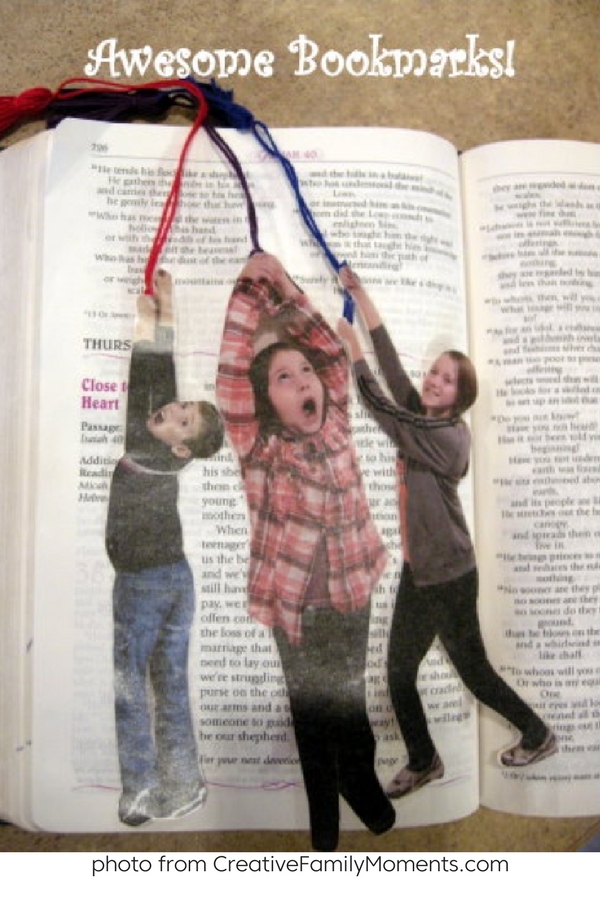 And for a few more fun "out of the box" ideas…
Create your own wearable photo
Speaking of dozens of printed photo options, Zazzle.com has a huge range of products for your uploaded photos from leggings to t-shirts, shower curtains, tote bags, hats, skateboard decks and more. (The leggings just look so fun.)
Custom skins for your tech
At Skinit.com you can decorate your tech with custom skins made from your uploaded photos. They don't stop at phone covers. Find skins for laptops, game controllers, charger bricks, and more in their create-your-own section.
Create photo cookies
At Eleni's New York, you can upload your photos to be printed on cookies of various shapes and shipped to your special someone as a gift. Okay, this version of touchable photos won't last past the first bite, but it will make a statement and get that photo noticed.
Seriously, the sky's the limit so enjoy your photos in printed form. Get your printed photographic memories in circulation and watch the fun and connections blossom. Touch them and let them touch your heart in return.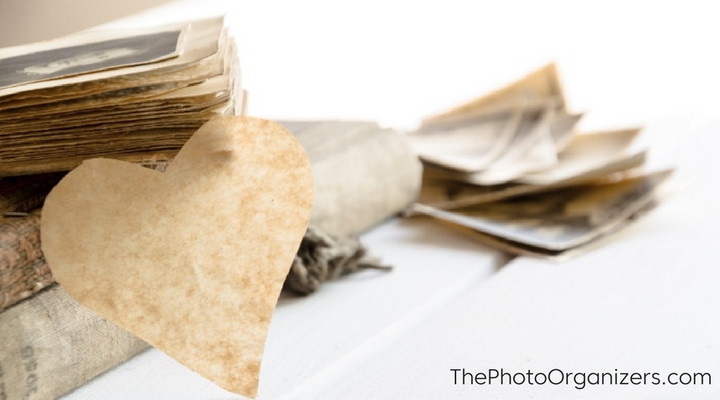 ---
Don't forget to grab your copy of Photo Organizing Made Easy: Going from Overwhelmed to Overjoyed from APPO founder Cathi Nelson.
---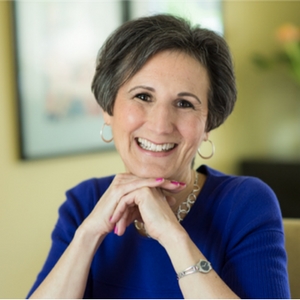 Bonnie Hillman Shay is the founder and owner of Mariposa Photo Organizing in Highland Park, IL. Bonnie combined her 20+ years of experience managing a professional photography business and her natural talent and passion for making order out of disorder to create a top-notch photo organizing business. She helps her clients regain control of their printed and digital photos. She edits and organizes each photo collection and creates end products to tell the client's story. The end product may be an album of prints, a digital photo book, a slide show, and/or a website for sharing with friends and family.
Bonnie also works with slides, movies/videos of all formats, and memorabilia. She also makes sure each client's photo history is securely backed up for safety and to share with generations to come.
---