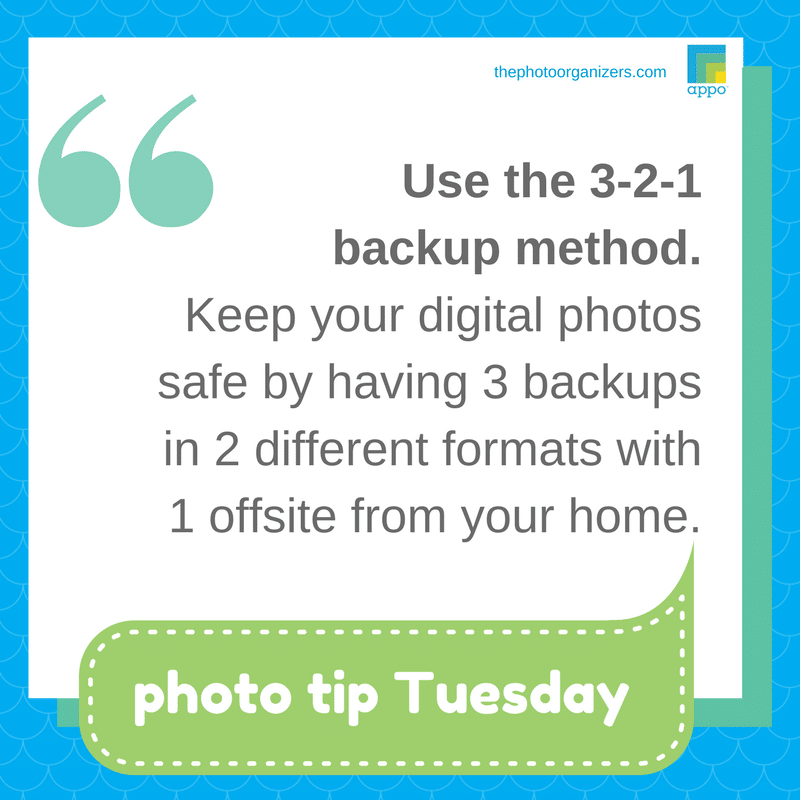 Photo Tip Tuesday: Use the 3-2-1 Backup Method
Keep your digital photos safe by using the 3-2-1 backup method by having 3 backups in 2 different formats with one being offsite, away from your home or office.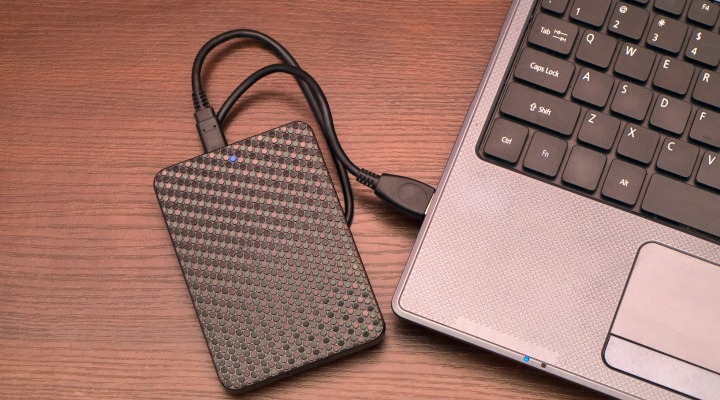 Have Multiple Digital Backups
You've heard the saying… 'don't put all your eggs in one basket'. The same is true about protecting your digital photos. Don't leave all your images on one device.
There is a painful truth we should all pay attention to.  It isn't a matter of IF your hard drive will crash but only a matter of WHEN. It is hard to believe, but all of your precious family photos and videos on your computer are a moment away from annihilation. Even if your hard drive doesn't crash, you could be the victim of fire, flood, hurricane or even theft.
[bctt tweet="Use the 3-2-1 backup plan to keep your precious photos safe." username="photoorganizers"]
I recommend you safeguard your digital images using the 3-2-1 back up method that the US Government recommends. Keep 3 copies of your images; using 2 different types of media (for example; hard drive and optical drive) and store 1 copy offsite (cloud storage or safe deposit box). This may seem like overkill but having your photos accessible in three places ensures that even if disasters strikes you will have access to your family history and photos.
Do a quick count. How many back-ups do you have in place for your images? Are all your eggs in one basket?
---
If you need help organizing and preserving your lifetime of photos, videos and keepsakes, find a photo organizer near you at the Association of Personal Photo Organizers.
---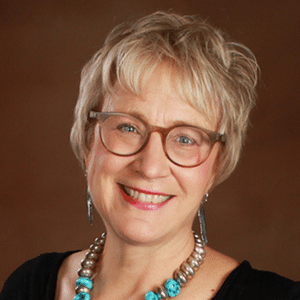 Cathi Nelson is the founder of APPO (Association of Personal Photo Organizers) where she leads, trains and connects thousands of Photo Organizers from around the globe. Regarded as a pioneer in the photo organizing industry, she is a sought after speaker and has appeared in The New York Times, The Wall Street Journal, Chicago Tribune, The Atlantic and Better Homes and Gardens.