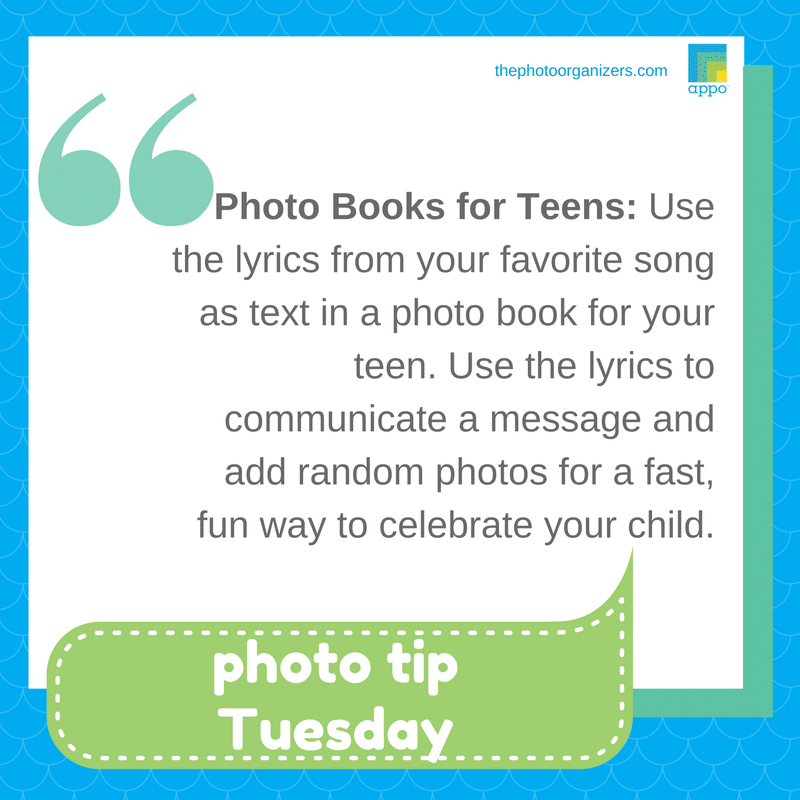 Photo Tip Tuesday
Use the lyrics from your favorite song as text in a photo book for your teen. Use the lyrics to communicate a message and add random photos for a fast, fun way to celebrate your child. ~ The Photo Organizers
Photo Books for Teens
It is easy to make a photo book for your baby or young child, but it gets harder as kids get older. Often the baby books we make for our children are really for us, the parents. We are the ones who thrill at seeing the photos of chubby cheeks, dimpled hands and toothless smiles. Creating a photo book  just for your teen, can be a simple way to pass on your hopes and dreams to your teen in a fun format.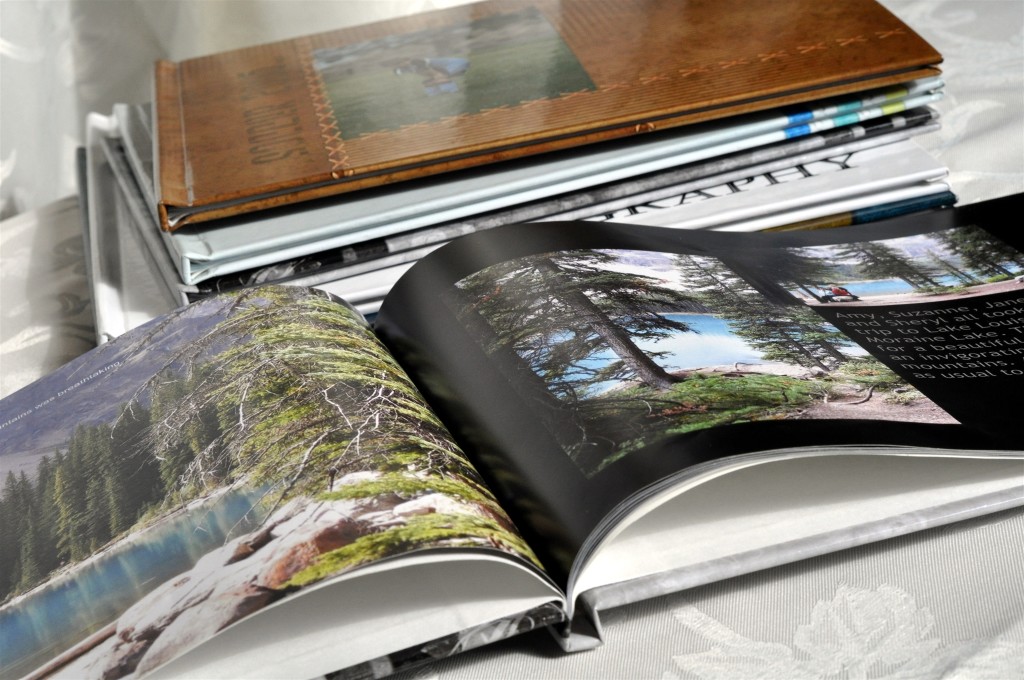 If you are at a loss, consider using the lyrics from a song such as My Wish by Rascal Flatts or I Hope You Dance by Lee Ann Womack. Use a line of the lyrics on each page with a corresponding photo, or group of photos of your teen. As a parent, we all have many hopes and dreams for our children.  One of the best ways for them to know that is to tell them. A book like this will be a treasured possession helping your child navigate the ups and downs of life.
---
If you need help organizing and preserving your lifetime of photos, videos and keepsakes, find a photo organizer near you at the Association of Personal Photo Organizers.
---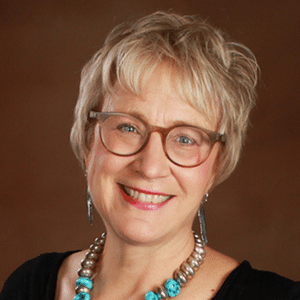 Cathi Nelson is the founder of APPO (Association of Personal Photo Organizers) where she leads, trains and connects thousands of Photo Organizers from around the globe. Regarded as a pioneer in the photo organizing industry, she is a sought after speaker and has appeared in The New York Times, The Wall Street Journal, Chicago Tribune, The Atlantic and Better Homes and Gardens.