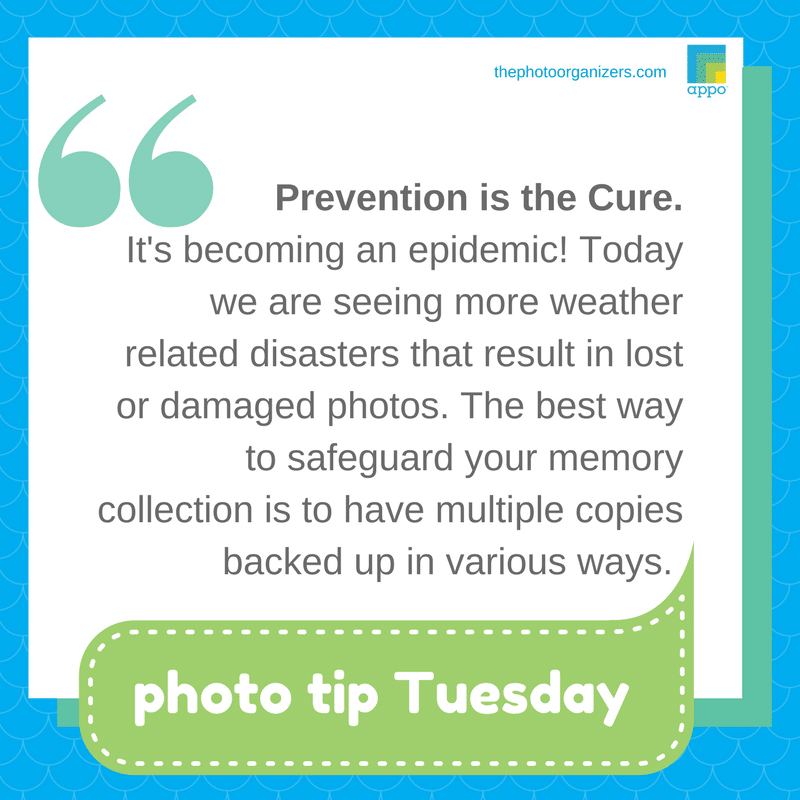 Photo Tip Tuesday: Prevention is the Cure
It's becoming an epidemic! Today we are seeing more and more weather related disasters that result in lost or damaged photos. The best way to safeguard your memory collection is to have multiple copies backed up in various ways.
Back Up To Prevent Heartbreak
Fires, hurricanes, tornadoes and floods are becoming a seasonal nightmare and no one is immune to the threat. Knowing that, how do you take preventative action to safeguard your irreplaceable assets – your photo and video memories?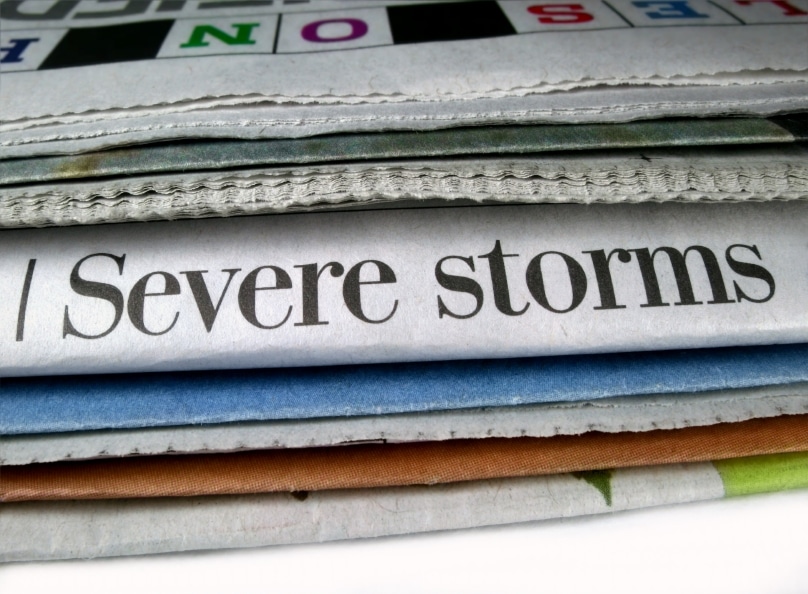 Your first step should be to digitize any printed photos and outdated media.  You can do this yourself and companies such as EZ Photo Scan will even rent you a high-speed scanner with great tutorials or they can do if for you. Services like FotoBridge can digitize a variety of media.  A personal photo organizer can offer great assistance in helping you get prepared.
Once you have digitized everything you should consider saving the most important original documents. Here is what to look for in a disaster proof storage container: Is it fireproof, waterproof and impact proof? You want to make sure whatever you choose has been tested and certified by the Underwriters Laboratories or Intertek.
[bctt tweet="Don't let your photos be ruined by a disaster. Have a backup plan." username="photoorganizers"]
To truly safeguard your collection, you'll need to have several backup copies of your digital collection, stored in different locations. Consider external devices like Picture Keeper to store your media offsite, either in a safe deposit box or at a relatives home. An online backup option like Backblaze stores your media in the cloud adding an additional layer of protection for your important memories.
Prevention is the cure!
---
If you need help organizing and preserving your lifetime of photos, videos and keepsakes, find a photo organizer near you at the Association of Personal Photo Organizers.
---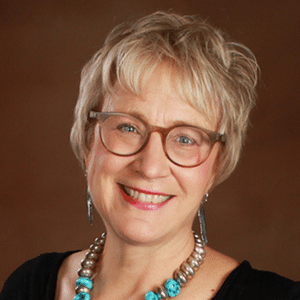 Cathi Nelson is the founder of APPO (Association of Personal Photo Organizers) where she leads, trains and connects thousands of Photo Organizers from around the globe. Regarded as a pioneer in the photo organizing industry, she is a sought after speaker and has appeared in The New York Times, The Wall Street Journal, Chicago Tribune, The Atlantic and Better Homes and Gardens.