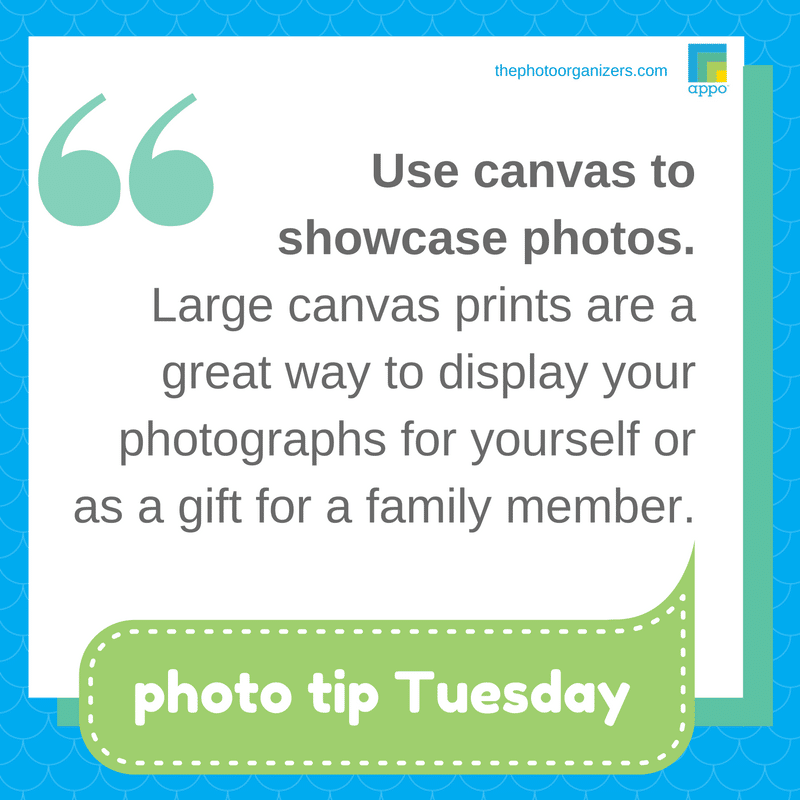 Photo Tip Tuesday: Use Canvas Prints To Showcase Photos
Large canvas prints are a great way to display your photographs for yourself or as a gift for a family member.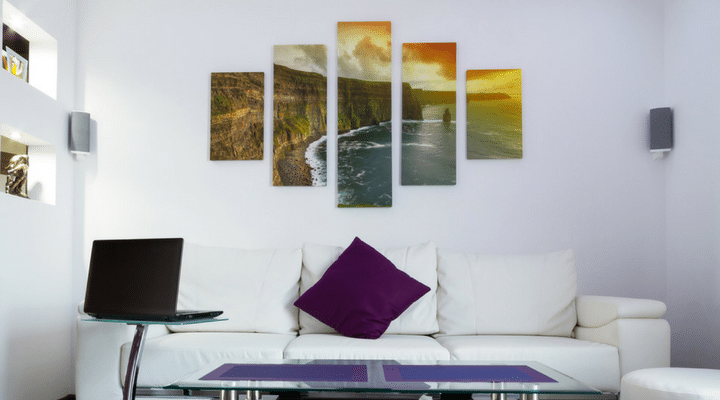 Canvas Prints To Decorate Your Home
Last week we discussed ways to personalize your space with photos. A popular option for decorating your walls is with canvas prints. Large canvas prints are a great way to showcase your photographs for yourself or as a gift for a family member. Many companies advertise canvas prints at many different price points and there are a few things to keep in mind when you review your options.
What kind of inks are used?
Are they archival-quality inks?
Do they provide good, accurate colors?
How do the details resolve in the print? Canvas prints typically do not attain the same level of detail as opposed to regular prints so this is a major factor in overall print quality.
Is the canvas appropriately stretched and framed tautly with clean corners?
Are there any warping, bends, and loose canvases?
What kind of materials are used for the backing?
Does the canvas arrive ready to be hung or does it need additional hardware installation to hang?
How easy is it to submit an order online?
How long does it take for the finished canvas to arrive?
Once you determine what type of canvas print you want to order, the real fun begins. Choose one photo to highlight, or consider a collage of your favorites.
Check out great canvas print ideas here and here. For more ideas on how to decorate your life with photos, follow our Decorating with Photos Pinterest board.
---
If you need help organizing and preserving your lifetime of photos, videos and keepsakes, find a photo organizer near you at the Association of Personal Photo Organizers.
---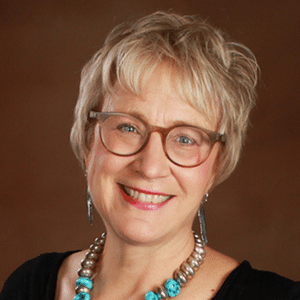 Cathi Nelson is the founder of APPO (Association of Personal Photo Organizers) where she leads, trains and connects thousands of Photo Organizers from around the globe. Regarded as a pioneer in the photo organizing industry, she is a sought after speaker and has appeared in The New York Times, The Wall Street Journal, Chicago Tribune, The Atlantic and Better Homes and Gardens.