Do you snap lots of photos of scenery on your vacations? Photo Organizer Regina Sanchez reminds us to capture the people of your life when taking pictures as well.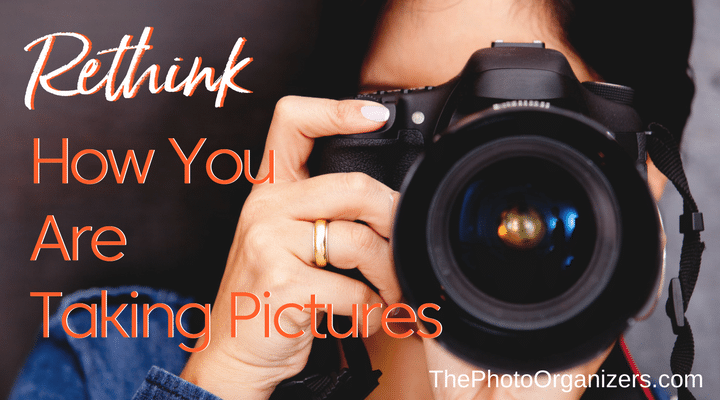 Sometimes in my photo projects, I don't have access to the individuals for whom I am creating memory books.  They may have Alzheimer's or Dementia and I really can't converse with them during the process.  But give me a little time and I can tell the family stories … just by looking at photos.
Capturing A Family History in a Photo Book
I did three albums for a woman who has Alzheimer's (I'll call her Joan).  I wasn't able to meet with her.  As a matter of fact, I've never met her.  Her Attorney hired me when Joan's patient advocate felt it might be helpful for her to have a photo book of her memories.  Joan's husband has passed away and now she has Alzheimer's.  Seeing the beauty of their memories made me feel sad that he was gone and Joan was suffering.
After going through a number of boxes, I was able to capture three different stories.  They were a family that loved to have gatherings in their home, so I created an album called, "The Celebration of Family."  They also did a lot of traveling abroad, so the next album was "The Celebration of Travel."  Lastly, they raised Weimaraner dogs and even won awards at Madison Square Garden.  You got it, I created "The Celebration of Family Pets."
After I completed these three albums, I felt like I belonged to the family.  Weird I know.  I can't explain it but somehow, I felt like a part of the family as I was capturing their memories and helping tell their story.
[bctt tweet="Capture the moments of your family's lives in photos, not just the scenery." username="photoorganizers"]
A Tale of Two Clients: Family Memories vs. Scenery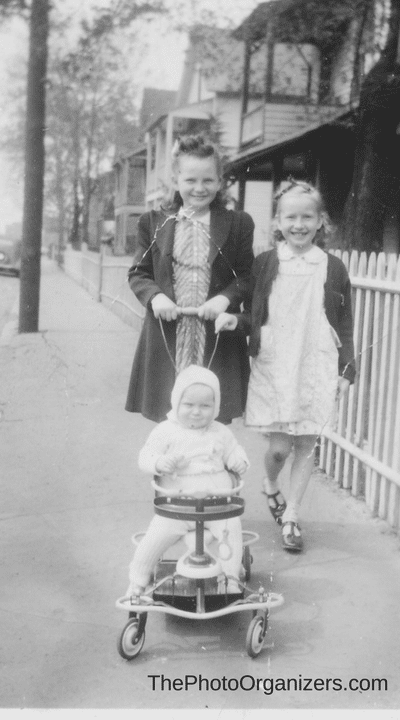 I am currently in the midst of scanning two very large photo orders for two different clients.  It's so much fun for me because I love pictures and I love seeing the memories families have captured.
For the first client I have scanned about 9,000 photos so far.  These photos are so much fun because I am seeing the family grow over the past 60 years.  I've seen the daughter from an infant to now a beautiful attorney.  I've seen her riding horses, traveling with her mom and dad and enjoying special moments with her mom.  I can tell they have a lovely mother/daughter bond.   This family captured the beauty of their events, travels and special family times.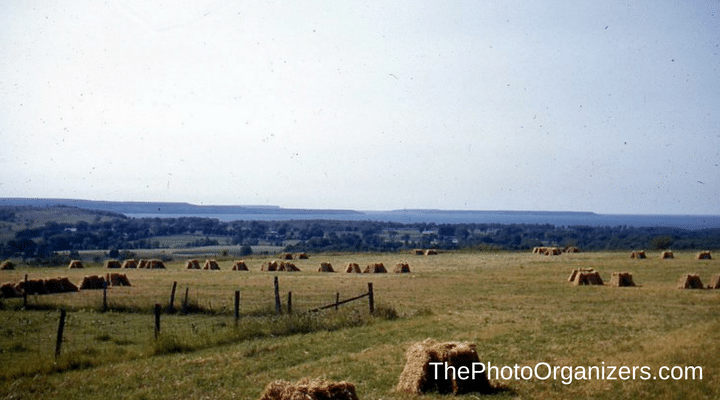 My other client has thousands of photos but the majority of those photos are scenery and not people.  I'm capturing stories from these photos, but I am definitely learning something in the process.  At some point, the children will have all these photos.  But 70% of them won't mean much to them because it is scenery of places their mom and dad travelled.  There are pictures of people but not enough.  The scenery pictures are lovely because they traveled to lovely places.  But imagine how much better the pictures would be if there were family members in them.
Rethink Taking Pictures
What's my point?  When you are taking pictures, think about what are you trying to capture.  If you have a bunch of pictures without people, someday they will mean nothing to your family members.  Capture people in those pictures.  Let your family see the growth of each member.  Let them see the beautiful changes that take place as they age.
How much more fun will that be as your photos get handed down to generations to come!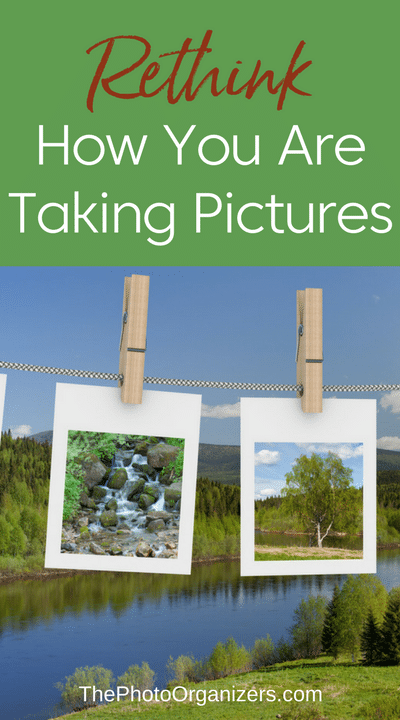 ---
If you need help organizing and preserving your lifetime of photos, videos and keepsakes, find a photo organizer near you at the Association of Personal Photo Organizers.
---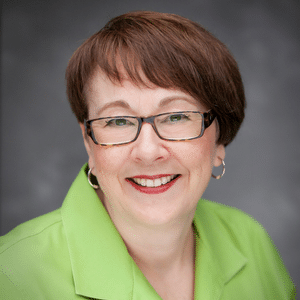 Regina Sanchez pursue her passions of teaching, organizing and serving as a Professional Organizer.  She loves not only getting clients out of the chaos they are in but also loves teaching them how to bring order into their home or small business by teaching them methods and systems to stay organized … or else they have to bring her back!   Additionally working with clients to help them preserve their memories is another part of her business that fulfills her with incredible joy as she helps individuals tell their stories, preserve their memories and create a legacy that will last forever.