If you are looking for a secure way of sharing photos with your entire family, Photo Organizer Sherra Humphreys wants you to consider setting up a private family website.
Who doesn't love seeing an heirloom family photo come to life on a screen?
Where can we share photos, videos and stories with families spread all over the map?
How do we make it simple for everyone?
Sharing Photos: So Many Options
It should be so easy with this amazing thing called the internet and all the smartphone apps that promise to deliver sharing, collaboration, privacy and a long, impressive features list.
My problem with the promises from those apps is that no one seems to consider the different comfort levels of technology with several generations of family members. Some still proudly own flip phones. Some say they are not smart enough for a smartphone. Some have android phones; some have iPhones. Some have a computer; some have a tablet. Some visit the library to use the internet. Some just don't like the internet.
And many in my family do not want family photos on any social media networks. In a Facebook and Instagram world, I respect the fact that some folks do not want their family photos and stories posted in this way.
Still, there is a unique sense of connection when we can share our photos and memories with stories across the miles.
Here's what I wanted most in a sharing solution that would appeal to the majority in my extended family:
Photos & videos can be viewed in one place
Photos & videos can be viewed on computer, tablet or phone
We maintain ownership of all files we upload
No one has to download an app to view
No one has to register, give their email or pay to subscribe to view.
The Photo Sharing Solution That Worked for Us
With a clean and simple theme, I built a WordPress website and pay for the domain and web hosting. If someone in your family can do this, it can be a win/win. I do use a 2nd host (Vimeo is my choice) for the video files because they take up a lot more space than photos and can really slow a website down. Obviously, viewers do need to have internet service to access any website.
Our private family website is a great solution for us!
I own the domain and am the keeper of the photos, scans, videos, and documents that are backed up on several hard drives.
I am able to upload the best of the best to the website
Each web page is password protected so that family members can share with each other.
Videos are uploaded to my Vimeo account and then embedded on our video web page.
I can pass on the webmaster control to my children or another family member of my choosing.
I know there is no perfect solution for sharing photos and assessing the needs of the majority are an important part of this process. For my family, this has met our needs and I'll continue to maintain it for as long as it works for us!
---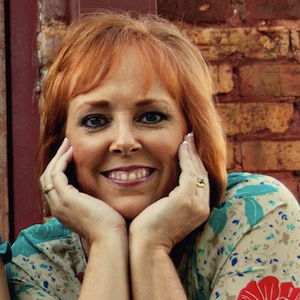 Sherra Humphreys is a small business owner specializing in helping women thrive and grow in small business and in life. She is a certified personal photo organizer. You can find Sherra at SimplePhotoStories.com
---