by Penny Andler
You take lots of photos with your camera phone or your digital camera. Because you can. That's the beauty of digital. Getting them off the camera is another story. You may not think sitting down to organize them is fun. Sometime after you take that special photo, when you need to find it, you may wonder…Now where did I put it? That's when the bright light flashes, and you'll be glad you followed these steps to organizing them.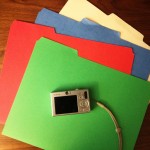 The key to success is to follow them in the order they're listed.
Get them off the camera!
This simply means download your digital images to your computer or your organizing software. Your phone or camera comes with a cord that you plug into your computer with the flat USB port. The main thing is that you put them all in the same place so that you will know where to look for them later. If you have 100 or more photos to download, you can even walk away while your computer does its thing! If this is all you have time for, well done. Next time, you'll…
Organize them into folders or categories.
One folder or category simply won't do…you'll never be able to find that special photo. Create different folders with names that make sense to you. Ask yourself, Where will I look for that photo—in the month? The holiday? The person?  How you answer will determine what you name your folders. Place your group of photos in the appropriate category and, if your software allows, in multiple folders. In my Memory Manager software, for example, I can put a photo of my husband and son at the park in my husband's folder, my son's folder, and the park folder with just a click. If this step is more time-consuming for you than the others, remember that it is probably the most valuable. To me, it's also the most enjoyable, because after I put each photo in its place, I'll know where to find that photo of my husband giving my son a piggyback ride in the park.
Edit.
Not every photo needs editing. It's more important that the photos are where you will find them than whether the photo is cropped or touched up. That's why I recommend editing only as your step 3. I find it's more productive to edit when I use the photo, that is, as I'm starting a project, album, gift, etc. That way, I know which picture I want to edit, thus saving time from needlessly touching every single photo. Editing includes cropping, cloning, changing hue, fixing red eye, etc. Downsizing is the next part of editing. Because that's more complex, I hope you'll tune in to part 2, coming soon.
Following this order makes the process digestible, maybe even fun. However, the steps don't have to be done in one sitting. After you download, you can come back to organize, then when you have time and a project to do, come back again to edit and downsize. Fun can be had at each step: getting your photos off your camera is the computer's job; organizing is having mastery over your photos; and editing gives you the power of a professional. Stay tuned soon for Organizing Digital Photos: Downsizing.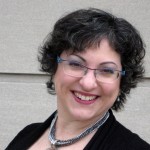 Penny has been organizing photos and making photo albums for more than 30 years. She worked as a copy editor in the publishing industry and has a B.A. in English. For the last 10 years, Penny has worked both privately and in groups to help people find photo solutions that are right for them. She is the owner of Penny's PhotoSense.