Don't know what to do with all those Burst Photos? Make a video flipbook!  Photo Organizer Marci Brennan of Past Present Pix shows you how.
The idea of the video flipbook came to me after meeting my first client. A sizable chunk of his large photo collection was shot in burst mode. I realized there were a couple of available options. I could edit the images, save a few, and put the rest in a separate folder. Or I could create something fun and interesting, and make a video flipbook.
What is A Video Flipbook?
If you are unfamiliar, a video (or digital) flipbook is a short, time-lapse style video made from sequential still images. My client had a dozen monthly bursts of his daughter as she approached her first birthday. She was posed with a sign indicating the month. Each burst was approximately 30-50 sequential photos. The images looked similar at first glance, but when strung into an animated sequence there was plenty of motion.
I added music (royalty-free) as it enhanced the flipbook viewing experience. My client was delighted with the results. His daughter's first year of monthly birthdays was now a movie, rather than hundreds of similar, still photos taking up space on his camera roll.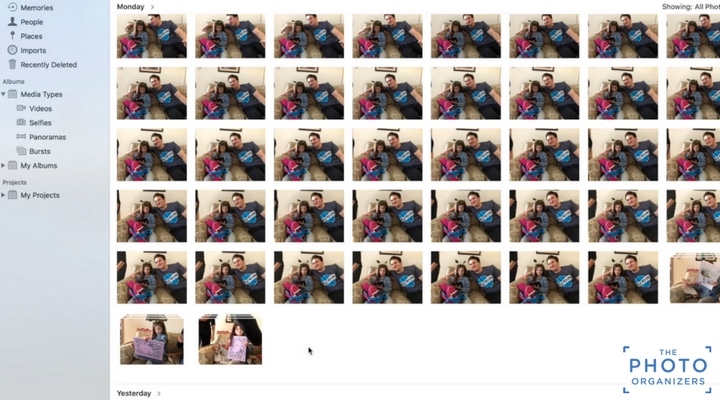 The Software
I use QuickTime Player 7 Pro ($30) as it's fast and efficient and yields great results. Alternatively, you can try Photoshop, iMovie, or Adobe Premiere. There are probably apps as well that can do this for you but I prefer the control and range of options that QT7P offers.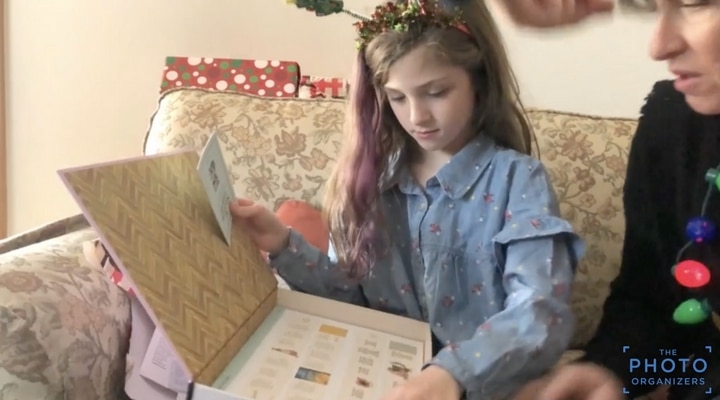 A Process Overview 
Part 1: Visual
Please refer to this video for an in-depth tutorial.
Gather all images into a single folder on your desktop
Launch QTP7
Go to File/Open image sequence… and then locate the folder containing your flipbook images
Select the first photo and click OK
Choose a frame rate — i.e. 15, 24, 30-frames per second
(play with this by doing one and seeing the results. If the movement is too fast in the rendered video file, repeat the last step and select a lower framerate. If too slow, try a higher framerate)
Click OK. A video player window will open
Go to File/Export… A dialogue box will appear
Type your file name and where you want it exported to. I always save to my desktop so it's easy to locate when done
Click Options tab on the right – this opens the movie settings window
Click "settings" tab – this allows you to choose a compression type
Chose H.264 to maintain quality and keep the file size manageable, but feel free to play around with other options
Click OK – you can leave the rest as is in the "movie settings" window and click OK again
Click Save and your file will begin to render (and may take several minutes) – it will save a new .mov file to your desktop
Once done, you can close the QuickTime window, no need to save changes
Locate the new .mov file on your desktop and launch it to view
You can make adjustments by repeating the process and trying different frame rates until you're satisfied with the speed and length of the video

Part 2: Audio
Next, you will need to select a music track and match the length of the audio file to the length of the finished video file
In QTP7, go to File/Open File… and select the audio track you want to add – you can always trim a longer audio file down by moving the sliders in the audio player to the desired section the go to Edit/Trim to Selection
Once that's done, Edit/Select All, then Edit/Copy
In QTP7, File/Open File… and select the video flipbook you created – once open, Edit/Add to Selection & Scale. This allows for some stretching or shrinking the audio without altering the pitch to make up for any discrepancies between the length of the two
File/Save As… and you're done!
This technique can also be applied to any sequential, non-burst photos you may have from a professional photographer, such as from a wedding or birthday/ anniversary celebration. Making still photos come to life is a fun and rewarding process, sure to please everyone who sees them.
---
If you need help organizing and preserving your lifetime of photos, videos, and keepsakes, find a photo organizer near you at the Association of Personal Photo Organizers.
Don't forget to grab your copy of Photo Organizing Made Easy: Going from Overwhelmed to Overjoyed from APPO founder Cathi Nelson.
---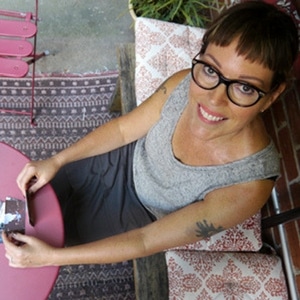 Past Present Pix was created after I realized the mental toll that my disorganized personal photo archive was taking on me. As a veteran of the photo licensing industry, I had the privilege throughout my career of working with some of the world's best image collections and photographers, yet rarely had the time to review, edit, and curate my own collection. After joining APPO, I leveraged and developed the skills needed to best organize my archive with accurate keywords and metadata for quick access. I now offer the same service to others, working closely with my husband Chris, a videographer, photographer, musician, and owner of Chris George Productions. Together, we can craft custom solutions for every photo collection.
---